Mazinger 1901 Series - Garada K-7 A04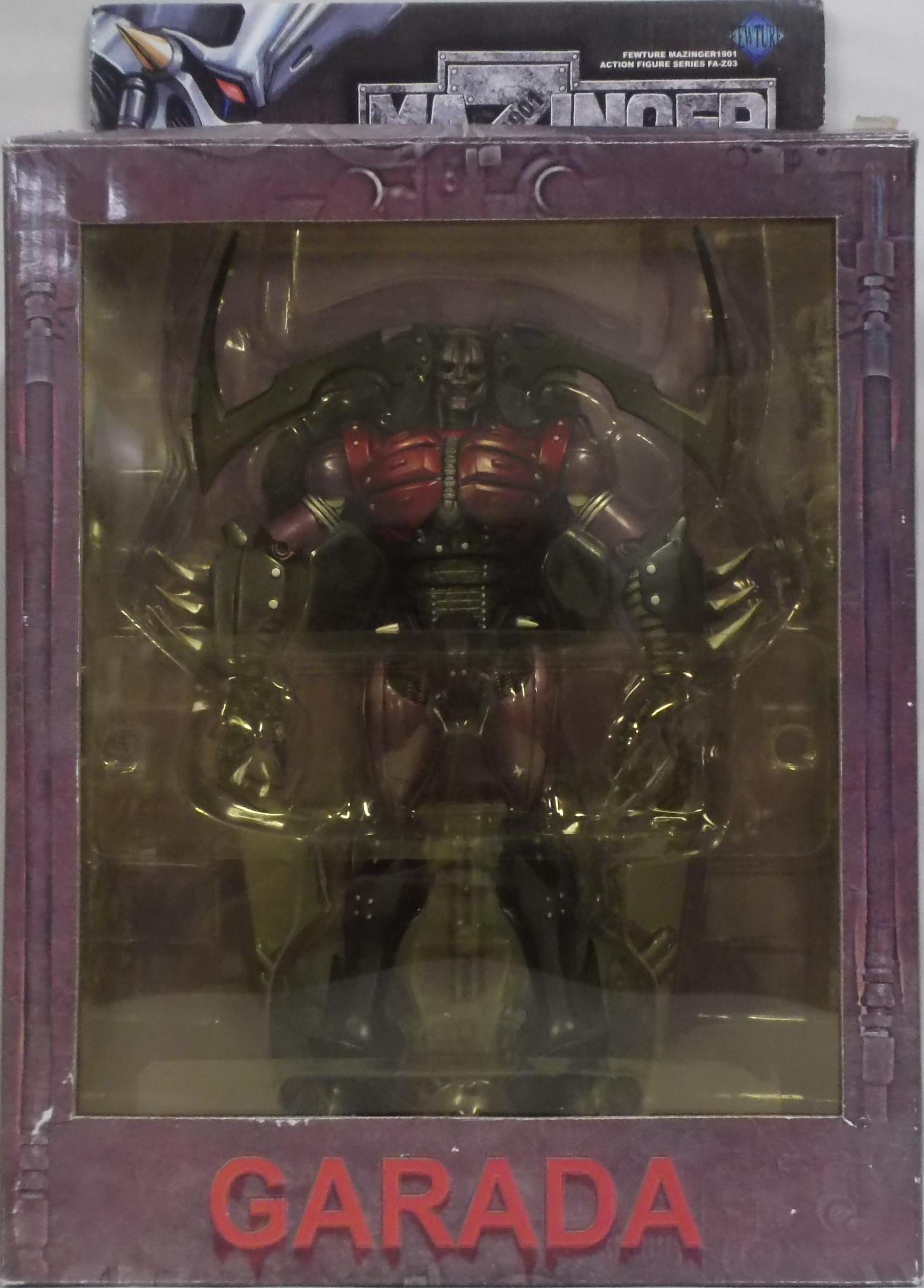 MUST READ:
Special products are single sales that can be purchased by ONE customer only.
More than one customer can order at the same time but only the FIRST ONE that pays will get it.
Condition Ranking for Item
Sealed: like-new. Guaranteed to be unused and unopened
A: Outer box has been opened - item is new never displayed -
B: Outer box has been opened - item has been displayed -
C: Outer box has been opened - item has been displayed and has some damage- Please refer to images
Condition Ranking for the outer box
A: Perfect as NEW
B: slight scratches - Please refer to pics
C: the box is in bad condition
No Box: Item has no box (item loose)
- Product Images
Images are the actual product images.
- All sales are final
Because special items are not sourced from the maker, all sales are final. Pictures are of actual item on sale on this page.
PLEASE NOTE: We cannot accept returns or offer service for any special items for reasons regarding the item's condition. When purchasing the item you agree to the above terms and conditions.
Our customer services
Find how to order safely and easily
FAQ
SHIPMENT
RETURNS
&
EXCHANGES
Support

FAQ

Shipping informations

Returns and exchanges


Legal

Terms and conditions

Privacy policy


Account

Account

Forgot password

Register

My Orders
Contact

Subscribe to our NEWSLETTER



Contact us anytime by sending us an EMAIL
Copyright © 2018 ANIME EXPORT. All Rights Reserved.